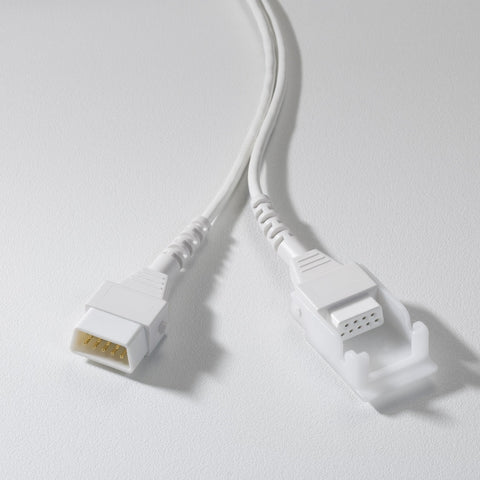 3311 or 3311L Pulse Oximetry Cable - 5ft or 15ft
All prices shown include VAT
 Includes
A 5ft (1.5 metres) OR 15ft (4.5 metres) Long Pulse Oximetry Extension Cable for BCI Oximeters
What the manufacturer says...
5ft or 15ft long pulse oximetry extension cable for BCI oximeters
What we say...
Approved for use ONLY with BCI (Smiths Medical) oximetry or compatible monitors licenced to use BCI sensors, including OXYPALM, OXI-PULSE and MIR pulse oximetry units. If you are unsure if this cable is compatible with your device, please contact us. 
An alternative 8ft (2.43m) long oximetry extension cable is also available for use with BCI pulse oximeters (such as the SpectrO2 range) & BCI-compatible oximeters (including Huntleigh's Smartsigns MiniPulse) - Click here for details.
---
We Also Recommend